Image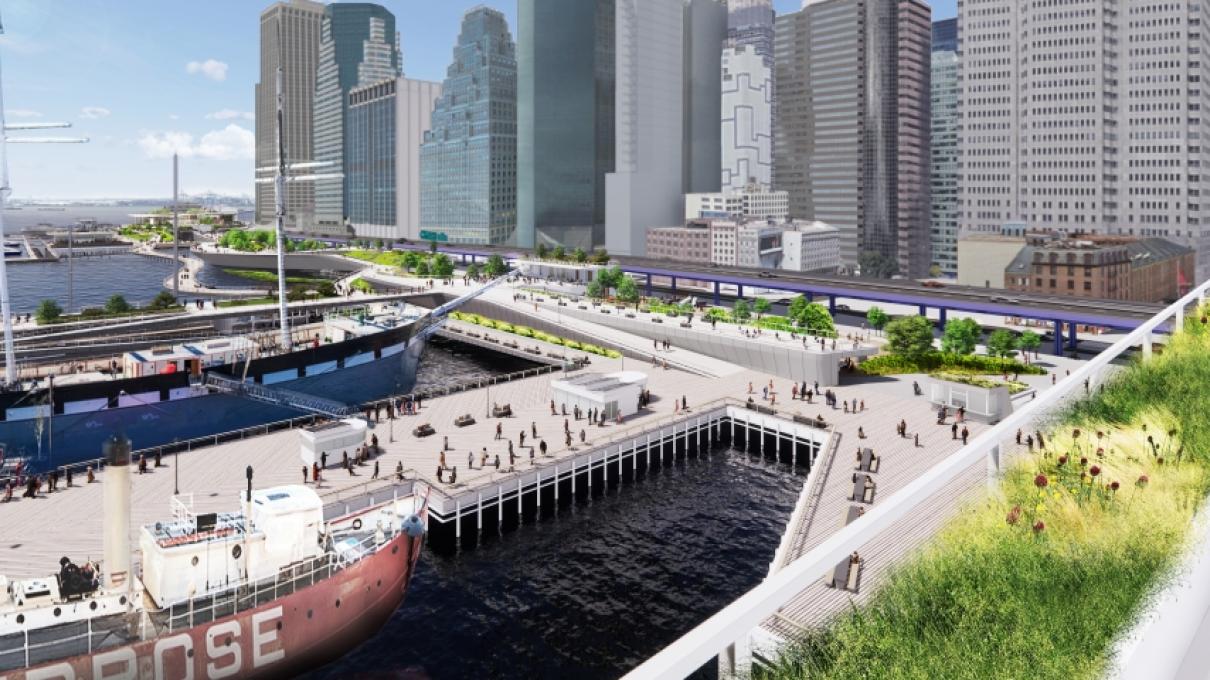 Location
Virtual [webcast]
Dalia Munenzon
2022 Urbanism Spring Lecture Series
Tuesday, 12-April 12:30 – 1:45 PM EST
Co-hosted by the City Design & Development Program (CDD), SMArchS Urbanism Program and Norman B. Leventhal Center for Advanced Urbanism at MIT.
This lecture, Climate Adaptive Cities, will be streamed online here. The webcast link includes a section where you can submit questions to the speaker for the Q&A period in real time.
Dalia Munenzon
ONE Architecture + Urbanism
Dalia Munenzon has a decade of professional experience in architecture and urbanism, focusing on adaptive strategies and resiliency methods. She leverages experience in urban systems design, environmental planning, and architecture to work with local communities across scales towards resilient cities and urban environments.
Munenzon serves as the Boston associate for One Architecture & Urbanism, leading the firm's projects in the greater Boston area. Her work on resilience is focused on waterfront design and long-term strategic planning. She has led such high-profile, award-winning projects as the Climate Ready Boston Downtown, East Boston and Charlestown; Moakley Park Vision Plan; Peddocks Island Masterplan; Fourth Regional Plan, Triboro, Lower Manhattan Coastal Resiliency Project; and the East Side Coastal Resiliency Project.
Dalia received a Master's in Architectural studies from MIT and a Bachelor's in Architecture and Town Planning from the Technion Israeli Institute of Technology. Her undergraduate thesis, which looked at the future coastal cities, was awarded the Raiskin Award in 2012. Dalia has been a guest critic at Harvard GSD, MIT, UC Berkeley, CCA, Northeastern, Boston Architectural College, University of Pennsylvania, RISD, Wentworth Institute, and The Cooper Union. She hopes to carry forward her knowledge and experience to promoting healthy, inclusive and resilient cities in the 21st century.