Image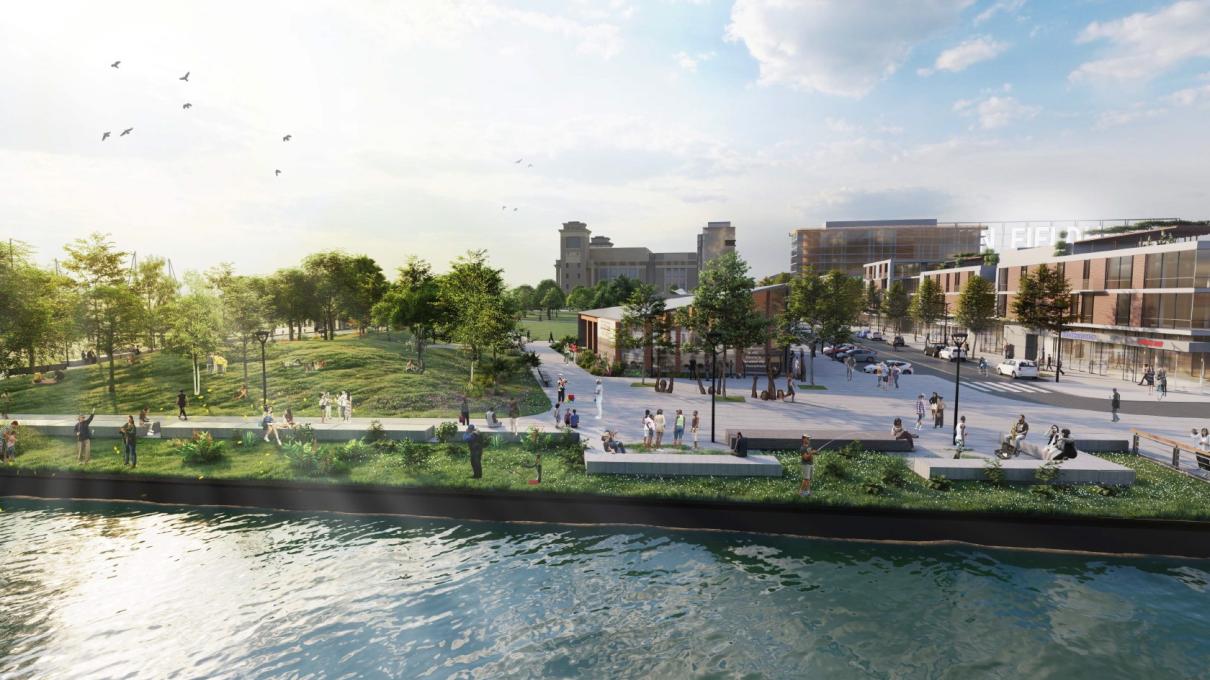 2022 Urbanism Fall Lecture Series
Monday, 14-November 12:30 – 1:30 PM EST
Co-hosted by the City Design & Development Program (CDD), SMArchS Urbanism Program and Norman B. Leventhal Center for Advanced Urbanism at MIT.
The lecture, Qualifying Quantity - Quantifying Quality, will be virtual; register for zoom link here.
Kathryn Firth is an architect and urban designer with over 25 years of international experience. Most recently she was Urban Design Director at NBBJ (based in USA). Previously, for four years, she was the Chief of Design at the London Legacy Development Corporation, where she directed teams of architects, landscape architects, and engineers to realise the 102ha Olympic Legacy Masterplan, focusing on the social and spatial integration with the surrounding neighbourhoods.
She has led urban design and masterplanning projects that range from those in sensitive heritage contexts to regeneration schemes for former industrial sites in complex urban environments. Kathryn has also led projects evaluating challenging existing policy and its impact on the physical context.
Kathryn is committed to a productive exchange between the practice of urban design and academic research and is a proponent of a multi-disciplinary approach that ensures collaboration across design, development and socio-economic disciplines. She has ongoing involvement in topical research.
Kathryn is a London Mayor's Design Advocate, Chair of the Ealing Design Review Panel, on the Nottingham Broadmarsh Advisory Panel and a Board Director of the Sadler's Wells Foundation. She is a member of the Urban Land Institute and the Academy of Urbanism. She has always taught simultaneous to practice – over the past three years she taught at Harvard Graduate School of Design, and is currently teaching at The Bartlett, UCL.
Clients include architectural practices and the public and private development sector.
[Image credit: Kathryn Firth]