Social Production of Housing
Image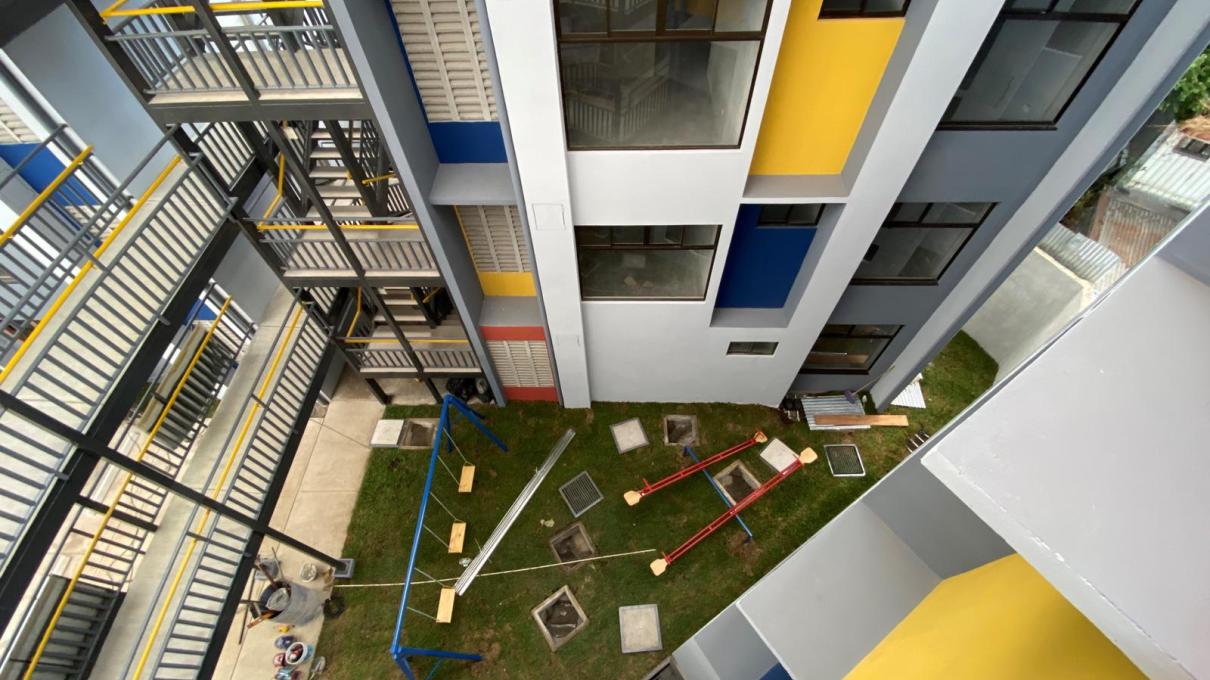 Location
Hybrid [In-person, 7-429]
2023 Urbanism Spring Lecture Series
Monday, March 20, 2023 - 5:30pm-6:30pm EST
Co-hosted by the City Design & Development Program (CDD), SMArchS Urbanism Program and Norman B. Leventhal Center for Advanced Urbanism at MIT.
A round table discussion with Claudia Acuña Fernandez, Infonavit-Mexico, Claudia Dobles Camargo, Loeb Fellow, and Mora Orensanz, La Firme-Peru on the Social Production of Housing, moderated by Garnette Cadogan.
The panel discussion will be in the Long Lounge (7-429) for members of the MIT community; register for webcast here.
Claudia Dobles Camargo is an Architect and a Senior Political Advisor, with more than 15  years of experience focusing on urban mobility, affordable and social housing, climate  change, and community engagement. She served as First Lady of Costa Rica from 2018 to 2022, working as a political  coordinator in the infrastructure, mobility, and transport sector as co-leading, along with  President Alvarado the Costa Rican National Decarbonization Plan. As Presidential advisor, she advocated creating a legal framework for the first time in Costa Rica for the First Lady or the First Gentleman can go beyond traditional duties. Before becoming First Lady, she worked in the private sector as a Regional Design leader  for a multinational design firm in Latin America and the United States.
She Graduated as Architect from the University of Costa Rica and was visiting student at  the Kanto Gakuin University in Japan for studying sustainability in architecture. She is currently a Loeb Fellow at the Graduate School of Design at Harvard University.
Claudia Acuña Fernandez is Mexico´s National Coordinator of Housing Self-production, with 20 years of experience in Mexico's urban development and housing sector. She has held different positions in the public sector in the Ministry of Social Development (SEDESOL), the Federal Mortgage Society (SHF), and INFONAVIT (National Institute of the Workers´ Housing Fund), designing and implementing programs aimed at improving access and quality of housing for low-income families. She has also collaborated as a board member of several civil society organizations developing social housing.  She completed her undergraduate studies in International Relations at the Autonomous Institute of Mexico- ITAM and a master´s degree in Social Policy and Planning in Developing Countries from the London School of Economics and Political Sciences- LSE.
Mora Orensanz studied architecture and urbanism in Argentina and completed the master's in City Planning at DUSP MIT in 2021. She has worked in design and research and is currently part of the Resilient Cities Housing Initiative, led by DUSP Professor Lawrence Vale. Recently, together with Fiorella Belli and Raul Briceno, she co-founded La Firme, a startup focused on making architecture and engineering services accessible for low- and middle-income families in Latin America.
Image credit: Premio Nobel-INVU